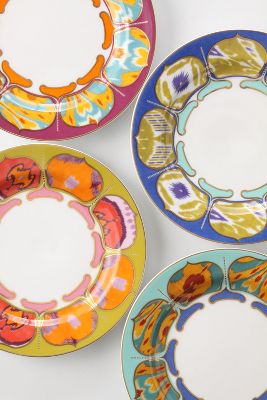 I bought these four dessert plates at Anthropologie months and months ago with the idea to hang them on a wall in our dining room.  I couldn't commit.  They just didn't look right.
So I scoured the internets trying to find good plate-hanging photos that don't look too country.
This is nice but again — I only have four plates.
I also like this — not too old-fashioned at all.
But the search is over!  I did it.